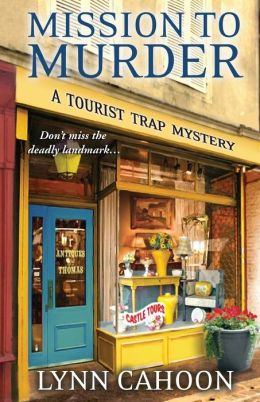 Jill has a lot going on in her life. Her business neighbor is a huge pain in the business community. The mayor's wife hates Jill just as much as her husband does. A friend's creepy boyfriend leers at her and makes crude suggestions every time she sees him (but the girlfriend blames Jill). Her aunt has planned a secret author event at Jill's store. And another business owner is challenging Jill's claim of an historic site on her property. It's a lot to juggle! As if all that isn't enough, one of her foes turns up dead after two arguments with Jill - she is suspect number one! Anyone who really knows her knows she'd never o that - but she's going to have to dig up the truth before she ends up in jail.
Such a lovely, comfortable read - great, familiar characters (even after several months between books). Nice balance of protectiveness and collaboration between Jill and the police chief boyfriend, Greg. The mystery kept me guessing, and the solution was satisfying. I am looking forward to the next book in the series! Thanks to Kensington publishers for an electronic copy of this book for review purposes.
4 out of 5 stars.
Book 3 - November 10, 2014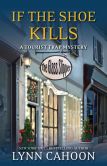 * I received an electronic copy of this book from the publisher for free in the hope that I would review it honestly on my blog. Regardless, I only review books I enjoyed. I don't believe in passing on negative reviews. I am disclosing this in accordance with the Federal Trade Commission's
16 CFR, Part 255
: "Guides Concerning the Use of Endorsements and Testimonials in Advertising.