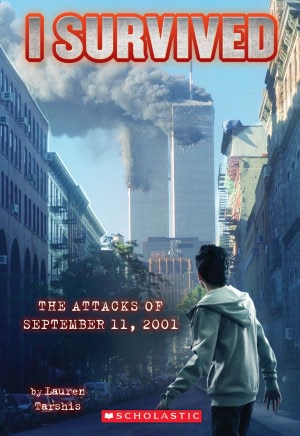 [I didn't plan for this to post so close to the anniversary of the events of 9/11 - this was the next book and the next open blog date.]
Summary: Lucas loved football more than anything. When too many concussions cause Lucas' parents to make him give up the game he loves, Lucas cuts school to go into New York City to see Uncle Benny, his hero. But their thoughts quickly turn from football when they watch an airplane fly into one of the towers at The World Trade Center.
Review: This story was exceptionally well done. The football angle may seem "random," but it was a great way to introduce readers to Lucas and get readers to care about him. Once the story turns to the attacks, the pace is quick. As an adult who experienced 9/11, though from the Midwest, rather than in NYC, I remembered what it was like to be an observer. The author then made it easy to imagine what it was like to be right there. The book was done with great sensitivity to the topic.
5 out of 5 stars
No AR information yet
Recommended for: school and classroom libraries. My students are fascinated by stories of 9/11. While most of them weren't born yet, they know that day has shaped the world they live in.