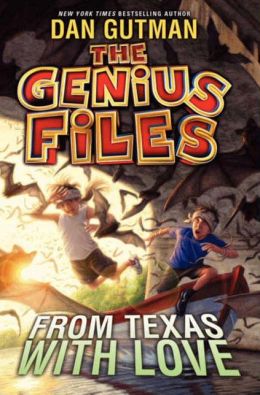 Coke and Pepsi watched the family RV explode with Evil Elvis inside at the end of book three,
You Only Die Twice
. They still need to get home to California. The family buys new supplies, Dad gets them a car, and they pick up their trip across the south from Tennessee to New Mexico. With Evil Elvis dead, could it be that Coke and Pepsi are finally free?
Of course not! There's no story without people trying to kill the twins! This picks up the same pace as previous stories, full of danger and wacky-yet-real places around the country. Cliff-hanger ending sets up the fifth and final book,
License to Thrill
which will probably release in 2015. You can read a chapter of it
here
.
4 out of 5 stars
This does not have an AR reading level yet.