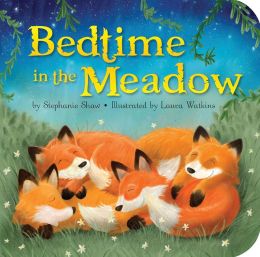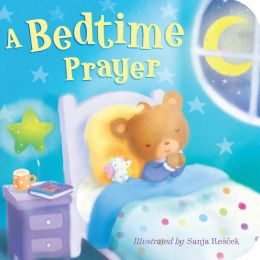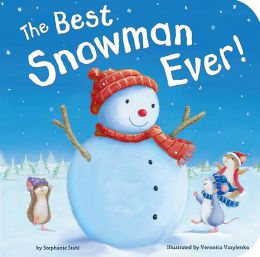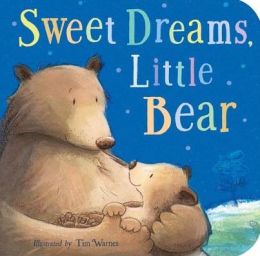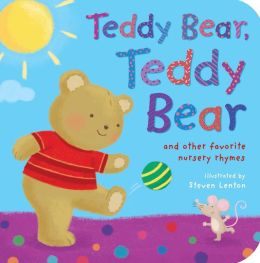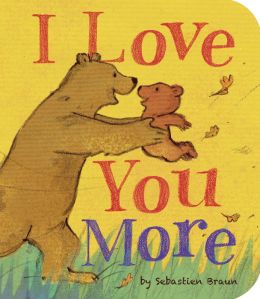 Just look at those covers! Aren't they lovely?!
Bedtime in the Meadow
- Sweet bedtime story. Pictures include foxes, spiders, bees and tadpoles.
A Bedtime Prayer
- A series of prayers to get you through the day from bedtime to bedtime, thanking God for creation, food, friends, family and other blessings.
The Best Snowman Ever!
- Molly mouse and her friends make a snowman. Cover and final page include sparkly, textured snowman.
Sweet Dreams, Little Bear
- It's time for Little Bear to head home to bed, walking with a parent bear. Sweet, gentle story for bedtime.
Teddy Bear, Teddy Bear
- Set of nursery rhymes (some more familiar to me than others) set up colorful, pastel pages.
I Love You More -
A big bear and a little bear share their love, stating, "I love you more than" their favorite things.
All of these are sweet stories for bedtime or reading time. Padded covers over heavy board book. Each one would make a good gift or addition to your home library.
Sweet Dreams Little Bear
is probably my favorite of the set.
Thanks once again to the awesome folks at Tiger Tales Publishers for sharing the fall releases with me. I have been so impressed with this company from the beginning.