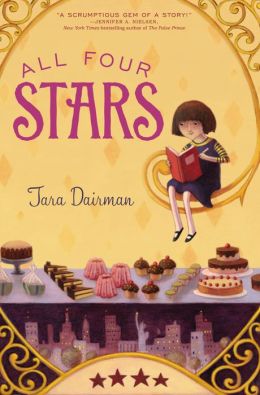 When Gladys sets her kitchen on fire trying to make creme brulee, her parents discover her secret - when Gladys is home by herself, she cooks! This is unacceptable behavior for a sixth grader in their opinion so they ban her from the kitchen and from reading cookbooks. Instead, they insist she do normal things like play video games or go to the mall. But a writing assignment for school snags a freelance restaurant critic job for Gladys - if she can just figure out how to pull it off without anyone finding out she's just a kid.
Gladys' passion is obvious and inspiring. Her parents are clueless, but Gladys' friends are supportive and encouraging. I thoroughly enjoyed this one and kept finding passages I wanted to read out loud to students. I think the kids at my school would enjoy Gladys's story!
5 out of 5 stars
No AR reading level at the time of this writing.