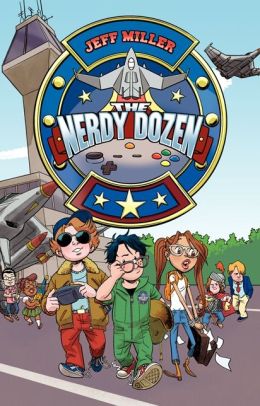 Twelve video game-whiz kids are taken by the government to a secret location because an experimental plane has gone missing. The video game these kids love is actually a simulation of flying this secret aircraft. They're going to have to put their game skills to a real life test.
If you will suspend disbelief (the government trusting twelve kids with billion-dollar experimental tech, etc.), and just enjoy the ride, you will find a cute story with an emphasis on action over characters, although the main character, Neil, is likable and eager to do the right thing. Book two will release in Spring of 2015.
3 out of 5 stars
No AR reading level at the time of this writing.
Book 2