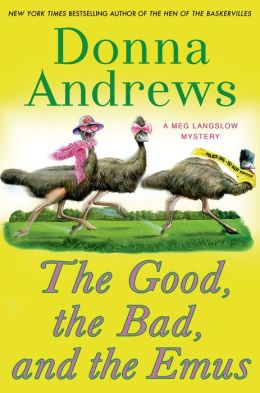 Meg Langslow is back. This time her grandfather is trying to rescue over 30 feral emu, and a PI friend is trying to track down Meg's long-lost grandmother. His search leads them to the emu situation - and a murder.
I am happy to say this long-running series is still producing fun, well-plotted mysteries. This story was thoroughly enjoyable! I like trying to figure out the murderer, but I did not succeed this time. I did catch another big reveal before it happened so I was at least satisfied with that. This book had a
lovely
family story as a "side dish" to the main mystery. Fans of this series will be happy with this new chapter in Meg's story. New readers can start here but probably won't enjoy the family pieces as much as those who have been along from the beginning. The entire series is worth a read if you enjoy cozy mysteries.
5 out of 5 stars
New book releases October 21. (It's unusual to get two in one year - it's a bonus treat!)