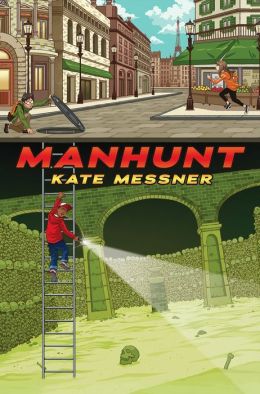 Anna, Henry and Jose are back in this third book in the Silver Jaguar Society series (following
Capture the Flag
and
Hide and Seek
). After a coordinated series of art thefts take place all over the world, the kids and their families in the Secret Jaguar Society head to Paris to try to get some leads on the stolen goods and save the Mona Lisa. But when the adult members of the SJS don't check in, the kids head out into Paris to try to solve the mystery on their own.
I loved
book one
in this series but had a harder time connecting with
book two
. But I was back in rhythm for book three! Henry is the focus character this time, and I really connected with his story outside the core story of the mystery. He has some mixed feelings about things happening with his family back in the States, and while the kids try to solve the mystery, Henry is really trying to sort out his feelings. He really gets to shine in this book. It makes me want to go back and read book one! This is a series best enjoyed in order. I think
Capture the Flag
would make a great classroom read-aloud.
4 out of 5 stars
No AR reading level at the time of this writing.