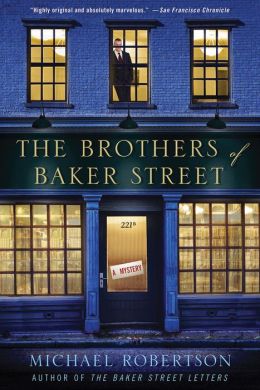 Reggie Heath is back in Britain after his adventures in the US in book one,
The Baker Street Letters
. This time he gets drawn into a criminal case - something he swore he wouldn't do ever again. But he believes the man is innocent. An anonymous tip helps him get his client released, but before long the client is dead and Reggie is arrested for the crime. Nigel and Laura are going to have to do some serious digging to get to the truth.
This was a
great
mystery invoking the Holmes/Moriarty relationship from the original Sherlock Holmes stories. Readers get more backstory on Reggie and Nigel that informs some of the choices they make. I had figured out some of the mystery but not all, so this was a very satisfying mystery for me. I enjoyed this book in the series even more than I liked book one. There are two more books in the series at the time of this writing.