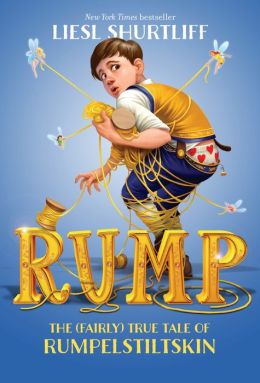 "Rump" is not much of a name in a mountain community that believes your name influences your destiny. But "Rump" was all his mother got out before she died. Could there be more to his name - and to his destiny? It will take piles of straw, a spinning wheel, witches, trolls and towers for Rump to find out.
Great
expansion of the Rumplestiltskin story. Told from Rump's perspective, readers get a great insight into Rump's longing for identity and purpose. The pieces come together like a great mystery. This would make a nice addition to a fairy tale collection with the Whatever After series, E.D. Baker's stories, and the Twice Upon a Time series. I also love that this story has a non-princess hero. I will be urging the teachers in my building to add this to their classroom libraries and to read them out loud with their students!
5 out of 5 stars
AR Reading Level of 4.4
April 14, 2014 - Jack: The True Story of Jack and the Beakstalk (sorry for the photo quality - this picture is from a presentation at a conference this summer).