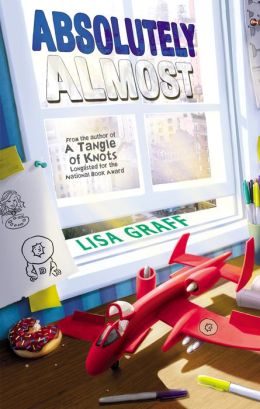 Albie is a sweet boy who is just trying to figure things out. He's at a new school without his best friend, so he has to figure out how things work on his own - and he doesn't always get them right.
This is a hard book for me to describe. It would really be better to just experience it yourself. It's a character study. Albie tells his own story. The reader gets to see how Albie tries to figure things out, see his triumphs and his hurts in beautiful honesty. This is a lovely story. So many times I wanted to reach into the pages and hug Albie! Lots of educators have proclaimed themselves "Team Albie" after reading
Absolutely Almost
.
I think this would make an excellent classroom read-aloud. It would lead to excellent class discussions about friendship, name calling, what makes something "cool," doing wrong things for the right reasons, and creating of a culture of kindness, etc. This was absolutely lovely. My only caution is a reference to a minor character's "dads" that might raise questions for naive readers.
4 out of 5 stars
No AR level at this time