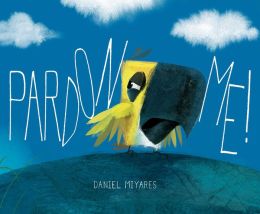 A little bird is annoyed and put out when other animals start encroaching on his perch, but he is in for a surprise!
This reminded me of the brilliant
I Want My Hat Back
and was one of my favorite picture books from this summer. Very simple, yet very clever story. I might also pair this one with
Scowl
and talk about character and moods, and how books can help readers think about emotions.
5 out of 5 stars!
No AR rating at this time