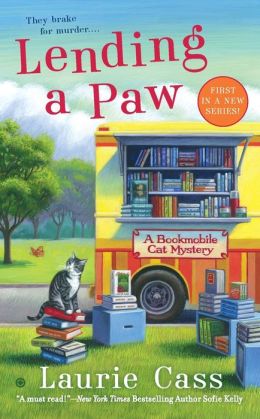 Minnie is the assistant director of the library in Chilson, MI, and she made the county bookmobile dream a reality thanks to a generous donation from Stan Larabee. On the bookmobile's maiden voyage, Minnie and her cat, Eddie, find Stan's body in an old farmhouse. Stan was part of a long-standing family feud and was also manipulative in business dealings, leaving Minnie with several suspects for his murder.
This was a delight to read! A good mystery with a lovely setting and characters. Eddie the cat is fabulous. The author does a great job describing cat behavior! Minnie is likable and the core group in her community makes for great support for the main story. I will not hesitate to read more books in this series!
4 out of 5 stars - great for fans of cozy/light-hearted mysteries. Book 2 (pictured below) is out now.