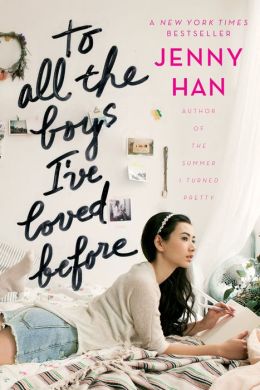 Lara Jean writes a "farewell" letter to the boys she loves when she is ready to let them go emotionally. She writes the letter, gets some closure, and then she saves it in a special hatbox her mom gave her. But when two of the boys walk up to her, holding her letters in their hands, Lara Jean's secrets are out and she'll have to figure out where she stands.
This was a fun "what if" story that is well-balanced with a strong family story. Lara Jean is still growing up and figuring out who she is and who she wants to be -- at home, at school and in her personal life. And these letters really complicate that process for awhile, but they also force Lara Jean to look at her life and her choices from a different perspective. Great read!
4 out of 5 stars
This is a story for teens/young adults/adults due to language and adult themes.