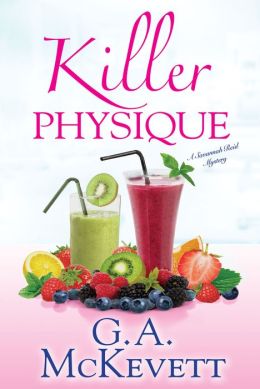 Savannah, Dirk, Ryan and John attend a movie premiere to meet a friend of Ryan and John only to find him dead shortly thereafter. The autopsy and CSI reports show no signs of foul play, but everyone involved has a feeling they are missing something. The Moonlight Magnolia team dig into another murder while also watching love bloom between Savannah's brother and her assistant. Also, Dirk meets his birth parents for the first time. Savannah's life is never dull!
I discovered this series in an airport book store many years ago, and I have followed it faithfully every since. There are lots of side-stories going on in this volume, but they didn't diminish the mystery. The fact that the case wasn't really a case for half the book - because they weren't sure if it was murder - was a nice twist on the usual formula. Savannah and Dirk are still in the honeymoon phase of their relationship - not so much so that Savannah cuts him any slack when he cleaning skills leave a lot to be desired, but there are a lot of lovey-dovey moments between them that changes the tone of this book from that in earlier books in the series.
4 out of 5 stars
* I received an advanced reader copy this book from the publisher, Kensington, for free in the hope that I would review it honestly on my blog. Regardless, I only review books I enjoyed. I don't believe in passing on negative reviews. I am disclosing this in accordance with the Federal Trade Commission's
16 CFR, Part 255
: "Guides Concerning the Use of Endorsements and Testimonials in Advertising.