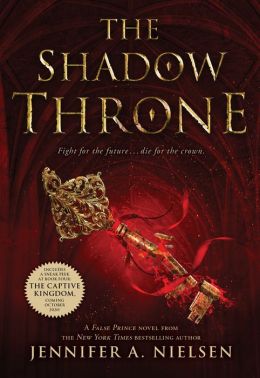 War is coming - there is nothing Jaron can do to stop that. Vargan, king of Avenia, is unwavering in his desire to see Jaron dead and Carthya under his control. But this is Jaron; he will not go out without a fight. There will be twists and turns - and some events will threaten to rip out Jaron's heart - but will they be enough to save his kingdom?
This was
fantastic
! The energy never flags - there are only brief breaks for the reader to get a moment to catch his/her breath before barreling on again. Thrilling, emotional and satisfying. There were several times I pumped my fist and said, "Yes!" (Thankfully I was reading at home.) Terrific ending to a terrific series. I am so pleased with this book, but also a little sad it's over. I have great hope for something spectacular like this from Jennifer Nielsen in the future!
5 out of 5 stars
No AR reading level at this time.
You can read about the other books in this series
here
and
here
.