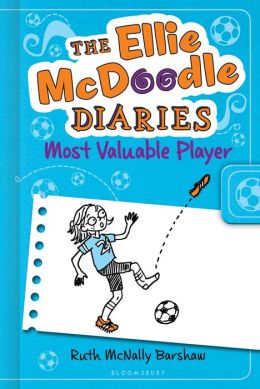 Ellie learns about teamwork in this volume of the series. Ellie has several group projects at school as well as a soccer team and a "Journey of the Mind" team. Some of the groups work together better than others - and Ellie is better at some of the tasks than she is at others. Part of what she has to figure out is what sort of team player she wants to be, especially when she doesn't have as much to contribute to the team.
This was a great story! It had the same feeling
I loved in the original Ellie McDoodle story
. Ellie is part of a creative family, and the story has a positive message about perseverance. I enjoy telling students about this series. Ellie is a positive girl who really works to make the best of things. It is a joy to spend time with her and her friends and family, especially in this story. The art style is fun and appealing. I hope you will check this out!
4 out of 5 stars