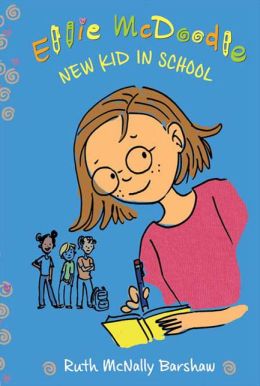 Ellie's family is moving and Ellie documents and doodles the adjustment in her journal. Getting used to a new community and new school gives Ellie lots to write and doodle about.
I fell in love with Ellie. What a great character! Her family is terrific, the feelings shared in her journal feel authentic and honest, and the tone is hopeful even when things don't go right. This book was just perfect!
5 out of 5 stars
AR Reading Level of 3.2
There are other books in the series - I haven't read them yet, but they are on my wishlist for our school library!