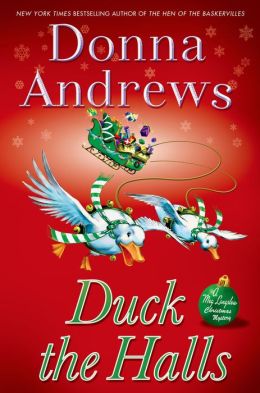 A prankster leaves a cage of skunks in the choir loft of the Baptist church just days before Christmas. As cancelling all of their regular weekly events and the Christmas ones isn't an option, Meg and her organizational skills are pressed into service to maintain the schedule at all the area churches that open their doors to help. But the pranks escalate to arson and eventually murder. Meg's on the case, asking questions and keeping her eyes and ears open as she juggles her scheduling responsibilities, her family, and their Christmas festivities. Hopefully she can get to the bottom of things before innocent people go to jail and Christmas is ruined.
As I've already mentioned, I love reading Christmas stories this time of year, and this was a delightful addition to my collection. I literally laughed out loud as I read it. Meg is one of my favorite mystery characters. She has an odd and eccentric family, but she is completely down to earth and relate-able. I was able to figure out the culprit right before Meg did and I enjoyed the sleuthing journey along the way.
Four out of five stars
If you've never read a Meg Langslow mystery, I think you can follow the story pretty well if you start here. Some of the family relationships and quirks might mystify you. If so, go back and read the whole series - it's a delight! You can read some reviews of other books in the series
here
.