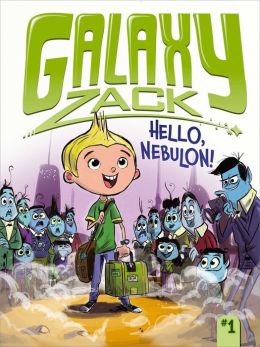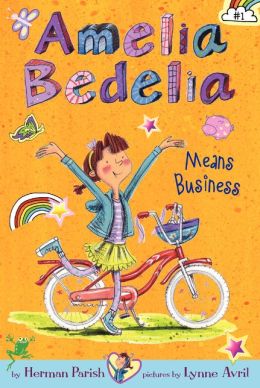 These two books are early chapter books for kids ready to stretch their reading muscles with longer material. In
Hello, Nebulon!
, Zack and his family move to the planet Zebulan. Everyone's pretty excited about the move except Zack who left his dog and his best friend behind on Earth. Not only is Zack sad about what he leaves behind but he's pretty anxious about what's ahead. How different will Zebulon be? Will he make any friends? Will the pizza there be gross? This is a cute start to a new series, a good introduction to Zack, his family and the world of Zebulon. The second book in the series,
Journey to Juno
was also good and there are several more titles available for pre-order. The first book has an AR reading level of 3.0.
Books starring Amelia Bedelia as a child have moved from picture books to chapter books. I didn't love this first one - it felt like they were trying too hard with the literal language confusion Amelia is known for, but I am hopeful that my students will enjoy it. There are two books in the series available now and a third on the way. AR reading level of 3.9.