One of the highlights of my summer was our trip to Chicago for vacation and for the American Library Association annual conference. Publishers graciously provided Advance Reader Copies (ARCs) of some of their upcoming books and I have been slowly working through my pile of these treasures. For the next couple weeks I'll be reviewing some of the books I picked up at ALA. If a book hasn't released yet, I'll post the release date in the review. Enjoy!!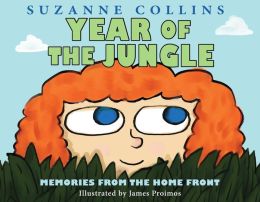 Yes, this was written by the same woman who wrote
The Hunger Games
. And while this is a completely different kind of book, it was just as exceptional. Collins shares the story of the year her father spent in Vietnam in the war from her perspective as a child at home. It is touching and completely in the right voice. Absolutely lovely.
5 out of 5 stars
This releases in September
www.scholastic.com
AR reading level of 2.7