One of the highlights of my summer was our trip to Chicago for vacation and for the American Library Association annual conference. Publishers graciously provided Advance Reader Copies (ARCs) of some of their upcoming books and I have been slowly working through my pile of these treasures. For the next couple weeks I'll be reviewing some of the books I picked up at ALA. If a book hasn't released yet, I'll post the release date in the review. Enjoy!!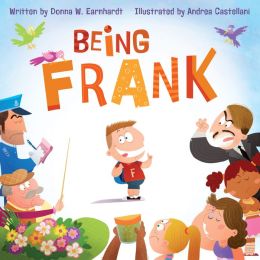 A boy named Frank believes in being honest at all times. But his frankness does not endear him to others. He takes his troubles to his grandpa, Earnest, who helps him find ways to tell the truth while still caring for others.
One of my favorite picture books from ALA. I'm looking forward to buying a copy of this for the school library.
5 out of 5 stars
AR reading level of 3.3
www.flashlightpress.com