One of the highlights of my summer was our trip to Chicago for vacation and for the American Library Association annual conference. Publishers graciously provided Advance Reader Copies (ARCs) of some of their upcoming books and I have been slowly working through my pile of these treasures. For the next couple weeks I'll be reviewing some of the books I picked up at ALA. If a book hasn't released yet, I'll post the release date in the review. Enjoy!!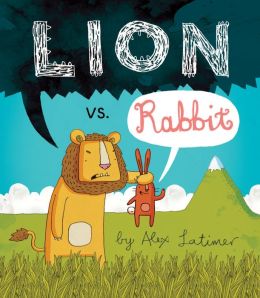 Lion is a bully, and the other animals are fed up with him. None of them are brave enough to stand up to him, though. Then, a rabbit comes to try and save the day. Can a rabbit really beat a lion?
Very cute story with a very clever rabbit! I bought this one while at ALA because I just had to have it for the library!
4 out of 5 stars
AR reading level of 2.7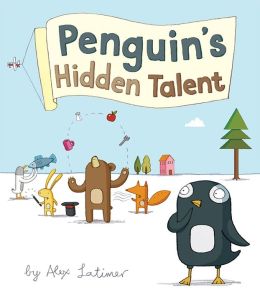 Penguin's friends are getting ready for a talent show, but Penguin can't think of anything he's good at. He settles for organizing the show, which goes perfectly. Penguin's friends see his talent and try to help Penguin see it too.
I bought this one at ALA, too. Very sweet story with a great message about different people having different gifts.
4 out of 5 stars
AR reading level of 2.6
I bought both of these books from the publisher, Peachtree. (www.peachtree-online.com)