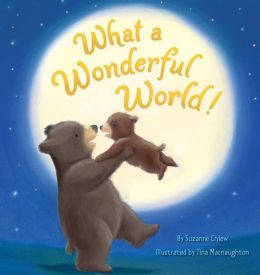 A celebration of God's creation with illustrations of a mother and baby bear enjoying the world - ladybugs, deer at a stream, a rainbow, and falling leaves.
Lovely illustrations and a sweet, quiet story. Would make a great bed time book or a shower gift for a new mom.
Four out of five stars
No AR information at this time.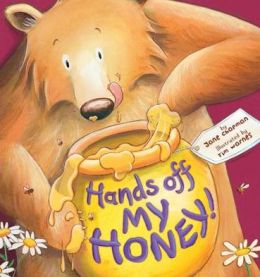 Bear has a huge jar of honey and he's not sharing! But Mouse, Mole and the Rabbit Brothers want some, too. As Bear munches away, the friends sneak toward him - but Mole isn't a very quiet sneak-er. What will happen if Bear catches them trying to get his honey?
Cute story with a fun twist at the end. This was a good one to read part way through and then ask kids how they think it will end.
Four out of five stars
AR reading level of 2.6