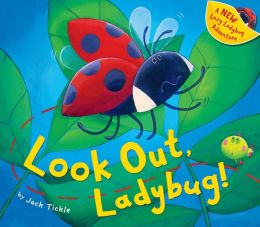 Ladybug is learning to fly. She keeps practicing, but she's still bumping into everyone - an elephant, a tiger, a chimp. Ladybug's friends encourage her to keep trying, right up to "the end."
Cute book - great illustrations to pour over. Fun un-folding page for the ending. This will be a fun one to read out loud to my students in the fall
4 out of 5 stars
AR reading level of 1.4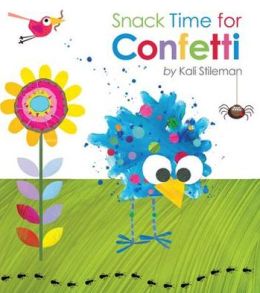 Confetti (the baby bird from Stileman's
Roly-Poly Egg
) is hungry. All of her friends invite Confetti to try their favorite snacks. But Confetti doesn't like any of those foods. Will she ever find something yummy to eat?
Kali Stileman
is one of my favorite Tiger Tales authors. The illustrations on her books are gorgeous! Love the sweet characters in this fun, simple story.
4 out of 5 stars
No AR level at this time.