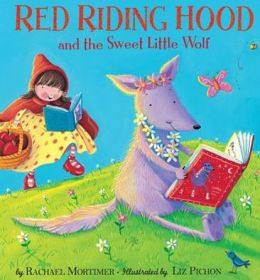 Sweet Little Wolf, daughter of two big, bad wolves, is sent to find dinner - onion, carrots, potatoes, and a tender and juicy little girl. When Red Riding Hood walks by, Sweet Little Wolf has her chance. But she gets distracted by Red's fairy tale stories and Grandma's pretty pink robe. Deep down, she knows she's not a Big Bad Wolf, but what is a sweet little wolf to do?
This is a sweet twist on a classic story - would be a great addition to a collection of fairy tales.
3 out of 5 stars
AR reading level of 3.2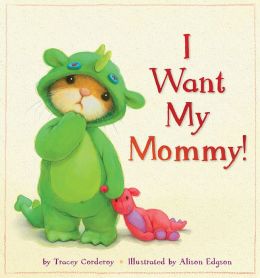 Arthur's mommy has things to do so Arthur is going to his grandma's house. Even though he gets to show Grandma his dragon costume, Arthur would still rather be with Mommy. Grandma is able to distract Arthur for a little while, but whenever the doorbell rings, he thinks it's Mommy and runs for the door. Can Arthur and Grandma find a way to pass the time together?
This was a sweet story- just look at that cover. The illustrations are precious! And Arthur's problem is such a classic part of childhood, I think this would make a great bedtime read as well as a good book to get kids talking about being away from Mom and Dad.
4 out of 5 stars
No AR rating at this time