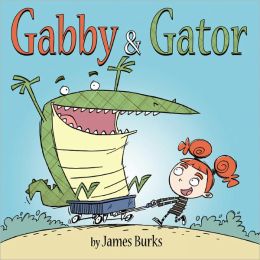 An outcast girl and an alligator that survived flushing find friendship together.
This was absolutely delightful! I liked it so much, I bought two for our school library because I think my students will enjoy it, too. The story starts by establishing each of the characters separately and establishing the "mystery" of a monster in the sewer. Then, when the two meet, they develop this wonderful, quirky relationship that is just right for both of them. Gabby and Gator make a great team. As a fun little bonus, there are line drawings at the bottom of the right-hand pages, and if you flip them quickly you can see Gabby and Gator dance. Great fun!
5 out of 5 stars
AR reading level of 2.1
Recommended for: everyone!