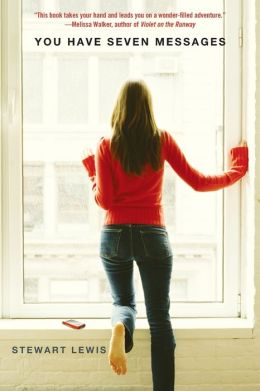 A year after her mother's death, Luna feels drawn to her mother's studio. There she finds her mom's cell phone - with 7 messages. Luna listens to them one at a time, hoping to make a connection with her mother, but she finds more than she bargains for. The new information leads Luna to make some new friends (including the cute cellist next door), strike out on her own artistically (away from her parent's famous influence), and discover things about her parents she's not sure she really wanted to know.
This was a good story. I was expecting more of a mystery, but this story was pretty straightforward. It was less about discovering the 7 messages and more about how Luna changes and grows as she learns about her mother and about the minutes before her death. Luna's a cool character - very independent for her age.
3 out of 5 stars
AR level of 4.9 (Middle Grade plus - 6th grade and older)
Recommended for:
older teen readers. Contains profanity and adult situations.