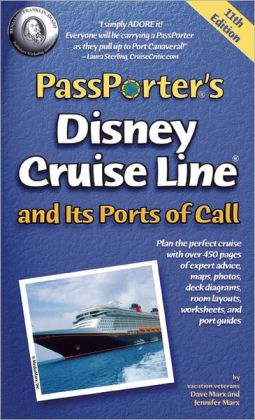 Having thoroughly enjoyed a trip to Disney World last year, I decided the PassPorter (our go-to resource when we plan a Disney vacation) Cruise Line book would be a great introduction to the Cruise Line - a vacation we would love to take in the future.
As always, the PassPorter covers everything you might want to know about taking a Disney Cruise - staterooms, activities on board, things to expect from every possible port of call, dining options, etc. In my first read through, I was pretty overwhelmed, but that's more about the fact that I read through the whole book as quickly as I could because I am pretty desperate for a vacation!
I would highly recommend the PassPorter for any Disney Vacation. When we are ready to plan a Disney Cruise, this book will be by my side for every step of the process.
4 out of 5 stars