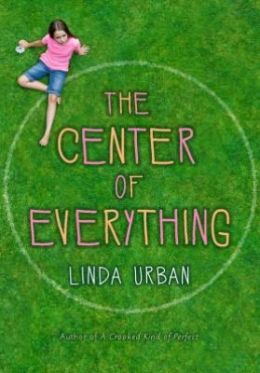 Ruby Pepperdine has made a wish. Nothing has been the same since the death of her grandmother, and now her best friend is mad at her and another almost-friend isn't talking to her. But if her birthday wish comes true, then maybe things will be sorted out and "right" again, the way they are supposed to be.
After reading
this glowing review
I immediately picked this up and bumped it to the top of my reading pile. While I thought it was good, I didn't adore it as much as the other reviewer did. My heart breaks for Ruby in her grief. She's a great kid who is trying to do what everyone expects of her at all times, even when she carries all these big questions about her last conversation with her grandmother. The story isn't told in a straight line. It jumps from the present to the past as Ruby thinks about her wish and everything that's happened since she made it. For me, that made it hard to really get into the emotions of the story like I wanted to. I think this could be a great story for kids who are struggling with grief and loss, as long as they don't get confused in the back and forth of the timeline.
3 out of 5 stars
AR reading level of 4.9
Recommended for:
middle grade readers - fourth grade and up, also for students who are struggling with the loss of a parent or grandparent
Cautions
: One of the other kids in the story has two dads. It is not a factor in the overall story of Ruby and her wish, but in more conservative homes or other settings, that could be an issue.