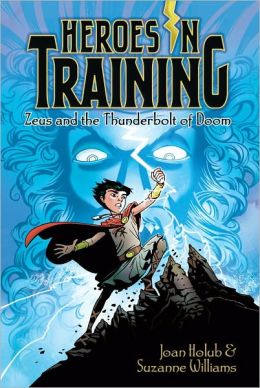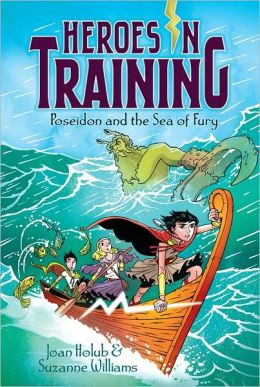 This is a fun new series for kids interested in reading about mythology from the team that writes the Goddess Girls series. In these books, the Olympians - Zeus, Poseidon, Hades, Hera, Demeter, and Hestia are fighting the Titans, like King Cronus. These are the first two books in the series (book three,
Hades and the Helm of Darkness
releases April 2), and they focus on the original myths (unlike the Percy Jackson series which takes place in our world with the mythology as the foundation for a new story).
AR Reading Levels of 3.8 and 3.7 respectively.
These books would be good for kids who love Percy Jackson and want to read stories that reference the original mythology. They would also be good for kids who are a little young for Percy but they are intrigued by mythology.