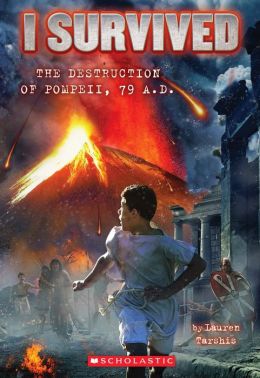 Marcus and his father are slaves in Pompeii in 79 AD. They are eager to escape their ruthless captors, but when they discover the rumblings of Mt. Vesuvius are hinting at something much more dangerous than some shaky ground, they want more than freedom from slavery. They want to escape Pompeii before it is too late.
This was a great father/son story that included interesting information about the history of the Roman empire. Includes a description of the eruption of Mt. Vesuvius as well as a believable explanation of how a slave would have been able to read the signs about what was about to happen. A fantastic addition to this popular series!
4 out of 5 stars
AR reading level of 5.1
Next book in the series releases on February 24, 2015. A "True Stories" book is out now.