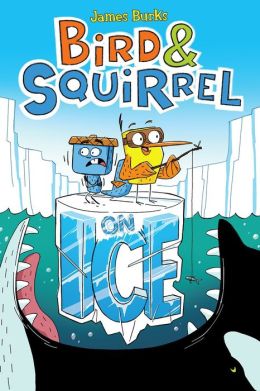 Bird and Squirrel crash into an ice mountain and discover a village of penguins being terrorized by a huge whale eating all the fish they can catch (Think "A Bug's Life" with penguins instead of ants). The penguins believe Bird is the Chosen One, come to rescue the village.
This was a lot of fun to read - a great graphic novel I know my students will love! Themes include friendship, ego, destiny, the needs of the many vs. the needs of the one, and sacrifice. This, and it's predecessor,
Bird & Squirrel on the Run
, would make a great addition to any home or classroom library.
4 out of 5 stars
No AR reading level at the time of this writing.
* I received an electronic copy of this book from the publisher for free in the hope that I would review it honestly on my blog. Regardless, I only review books I enjoyed. I don't believe in passing on negative reviews. I am disclosing this in accordance with the Federal Trade Commission's
16 CFR, Part 255
: "Guides Concerning the Use of Endorsements and Testimonials in Advertising.