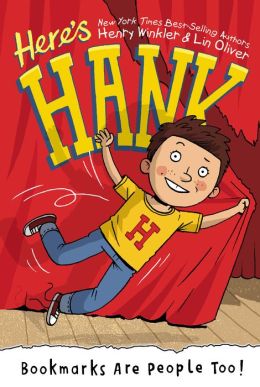 Hank Zipzer, star of a long-running series of chapter books, now has books for younger readers. In this story, Hank and his friends are in second grade and they are putting on a play in class. Hank's reading problems and a bully cause Hank all kinds of trouble, but Hank keeps a good attitude and makes the best of things.
This is a great introduction to Hank and his friends. It shows a student who struggles at school but is still optimistic and positive and keeps trying. I'm excited to introduce this series to my younger students and siblings of older kids who already love Hank's crazy adventures. The book had a similar feel to the
Roscoe Riley
books by Katherine Applegate, a favorite at my school. Also, there's a cool informational page at the front of this book about the typeface they used for the story. You can find out more at
dyslexiefont.com
. There are two books available now in the series, and book three releases in October.
4 out of 5 stars
AR reading level of 3.9