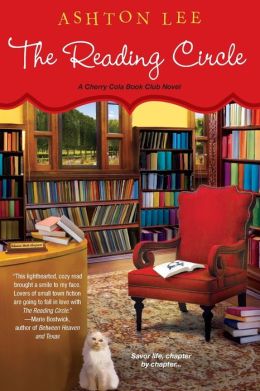 This is the second book in the Cherry Cola Book Club series. The library in Cherico, Mississippi has been given a one-year reprieve from closing before Councilman Sparks shuts it down to divert the funds to his own pet projects. But librarian Maura Beth Mayhew isn't going out without a fight. Maura Beth and the rest of the Cherry Cola Book Club members will work through personal trials and two book club selections while the library's future hangs in the balance.
This looked like a mystery when I picked it up, so for the first few chapters I kept waiting for the nasty councilman to die. No such luck! Instead of a mystery, I'd call this small town fiction. There's a core group of characters, and they all tell their own part of the larger story. The library's future is what holds all the pieces together, but the characters and their personal lives make up the bulk of the book and move the story forward. I haven't read the first book in the series, and I was able to follow this book without difficulty. I would definitely read more in this series. The characters are likable (well, except for the councilman), the Southern setting is interesting. I'm eager to see what this crooked councilman might try next.
4 out of 5 stars
* I received an advanced reader copy this book from the publisher, Kensington, for free in the hope that I would review it honestly on my blog. Regardless, I only review books I enjoyed. I don't believe in passing on negative reviews. I am disclosing this in accordance with the Federal Trade Commission's
16 CFR, Part 255
: "Guides Concerning the Use of Endorsements and Testimonials in Advertising.