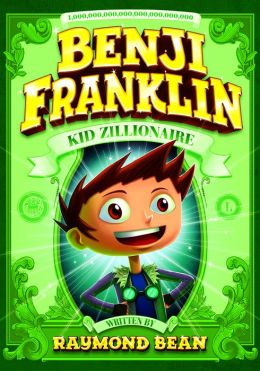 Benji invents an app that takes the world by storm and nets him more money than he can imagine. His mom encourages him to find ways to use his money and his intelligence and creativity to help others. When cloned dinosaurs and a meteorite threaten Earth, Benji does just what his mom suggests - save the world!
This was a fun, straighforward story that was enjoyable to read. They never completely solve the integrity/honesty questions raised about Benji's app (essentially, it helps people lie), and the story ended abruptly in my opinion. Benji is a likable character and I think readers will like thinking about what they would do in Benji's circumstances.
4 out of 5 stars
It looks like the two incidents in this book were at one time separate stories. One was rated at a 4.4 reading level and the other at a 4.5 for Accelerated Reader. I'm not sure how AR will choose to treat the new book, or what changes were made from the original stories to this one.