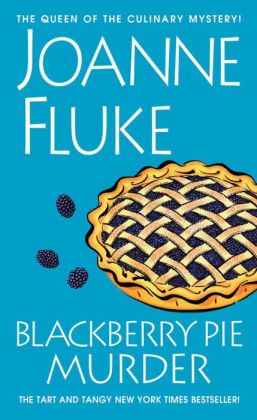 * I received an advanced reader copy of this book from the publisher for free in the hope that I would review it honestly on my blog. Regardless, I only review books I enjoyed. I don't believe in passing on negative reviews. I am disclosing this in accordance with the Federal Trade Commission's
16 CFR, Part 255
: "Guides Concerning the Use of Endorsements and Testimonials in Advertising.
Hannah has her hands full with her cookie shop. She's also helping plan her mother's wedding - a feat made more difficult because her mother changes her mind daily about what she wants. Thankfully, Hannah hasn't found a dead body in awhile - what a relief! Before she can really enjoy that realization, though, Hannah hits someone with her car in the middle of a storm and kills him. Now she's the one in a jail cell, wondering what the future holds for her.
This departed from the usual formula in my opinion - the "mystery" is figuring out who the guy is that Hannah hit. There wasn't the traditional murdered person with secrets to discover and multiple enemies who could have offed him/her. Even though it felt mystery-light to me, the story and the characters are completely enjoyable, as always. I was immediately drawn into the story, and when I had to put it down, I was eager to get back into the story. If the mystery piece had been a larger portion of the story, I would have given it four stars. As always, there were several recipes in the book that I would like to try some times. I have had great luck with the ones I have tried from previous books - many are simple and use ingredients I routinely have on hand.
This book releases on February 25th. Barnes and Noble is offering a free preview for Nook readers. I did not find a similar offer for Kindle.