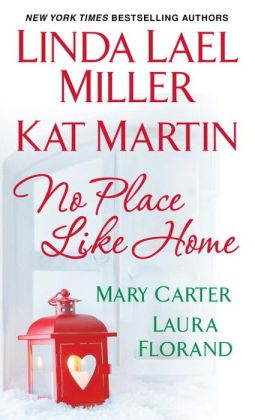 Samplers like this are a great way to enjoy holiday stories! Four stories in one volume means if one doesn't click for a reader, the others might - and you can discover new authors along the way!
I really connected with two of the stories in this volume - "The Christmas Carousel" by Mary Carter and "The 24 Days of Christmas" by Laura Lael Miller. In "The Christmas Carousel," Georgia is fighting to keep her home and her business as a group tries to buy her out. Georgia's past with one of the investors - a memory she holds dear, but doesn't connect with the handsome stranger right away - complicates the business transaction. Will Georgia be able to trust Adam and reconcile his place in her past and present - and maybe a future?
In "24 Days," two adults and two kids are sharing space and memories and hopes for the holidays. Frank and Addie had been engaged, once upon a time, but they went their separate ways. Now Frank is a widower with a daughter to raise on his own. Addie has come home to lick her wounds after a divorce and she finds her beloved step-son has been dumped on a bus to head her way for the holidays. She doesn't want to get too attached to having him around because she knows his father is fickle and manipulative. Can these two adults find love and create a stable home for the children in their lives?
I found both of these stories absolutely delightful - just the sort of holiday reading I am always looking for this time of year. I didn't care for either of the other stories enough to read more than a chapter or two, but I would read these two stories over again. 4.5 stars for each. Check them out if you are looking for sweet holiday romances this month!
* I received an Advance Reader Copy of this book from the publisher for free in the hope that I would review it honestly on my blog. Regardless, I only review books I enjoyed. I don't believe in passing on negative reviews. I am disclosing this in accordance with the Federal Trade Commission's
16 CFR, Part 255
: "Guides Concerning the Use of Endorsements and Testimonials in Advertising.