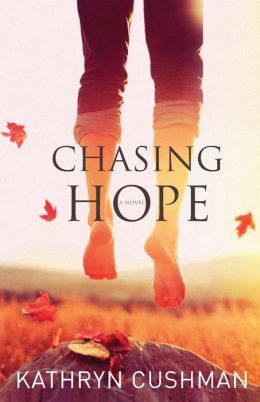 Sabrina thought she knew what course her life would take. But she's had to give up her dreams and her plans. Along comes Brandy, a young woman full of trouble, attitude - and potential. As Sabrina reluctantly starts to train Brandy, she must confront all she's lost and figure out where God and calling fit in the life she has, which is so different from the life she dreamed.
This was lovely. I read this after trudging through two other books for a whole week. Before I knew it, I was half way through this one in an evening, and I hardly noticed time had passed. I would have stayed up the rest of the night to finish if I hadn't had plans. As it was, I carried it around with me all the next day, reading in any spare minutes I found until I was finished. The story is told from both Sabrina's perspective and Brandy's. I enjoyed both of these characters and getting insights into both of them with the changing perspective. Honest, realistic questions about dreams and calling. Loyalty grows between the two women/girls in an authentic way that was satisfying. The epilogue brings the story full circle, which I found delightful. As soon as I finished this, I was sharing it with friends. If you enjoy fiction with strong female characters, check this out. The Christian message is not heavy-handed. I think readers who aren't looking for specifically
Christian
fiction could still really enjoy this story.
4.5 out of 5 stars
*I received this book from the publisher for free in the hope that I would review it honestly on my blog. Regardless, I only review books I enjoyed. I don't believe in passing on negative reviews. I am disclosing this in accordance with the Federal Trade Commission's
16 CFR, Part 255
: "Guides Concerning the Use of Endorsements and Testimonials in Advertising.