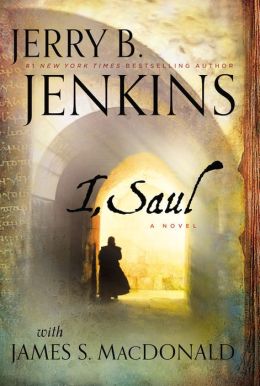 I am happy to be part of the Blog Tour for the book,
I, Saul
today. I received a copy of the book from the publisher so I could read it and review it here*.
There are two stories told in this book - a contemporary story (August is summoned to Rome to help a desperate friend) and an historical one (The apostle, Paul, is in prison in the weeks before his execution, working with Luke on his memoir). As alternating chapters tell each story, the reader sees the relationship between Luke and Paul and gets to read some of the memoir, including a fascinating "history" of Paul's schooling and his journey to Damascus where he meets Christ. In the contemporary story, "Augie" is drawn into danger in Rome as factions conspire to frame, follow and kill in pursuit of the memoir.
The contemporary part of the story had a slow start for me. A lot of time was spent establishing Augie's role in his job and his relationship with his parents before he heads to Rome. At times, the pacing was discouraging. I was expecting something like
The DaVinci Code
or
The Skeleton in God's Closet,
with clues and chases and suspense and betrayal from start to finish, but that action didn't develop until the second half of the book. The Paul and Luke portion was more engaging and helped propel me forward until the action kicked up. The second half of the book was excellent - both stories - and I really enjoyed it. The memoir pieces were really interesting - the evolution of Saul's zealous passion for the Law, the stoning of Stephen, the road to Damascus. I also liked the description of the relationship between Paul and Luke as Luke wrestled with his loyalty to Paul and his desire to not witness the execution of his dear friend. Once things started moving in the contemporary story, there were a lot of twists and turns as Augie has to figure out who he can trust. There's a great teaser at the end that sets up a sequel.
I would encourage fans of Christian fiction, historical fiction, and Biblical fiction to check out
I, Saul
. If you find the beginning to be a little slow, don't quit. The end will make the read worthwhile!
4 out of 5 stars
Here's some information from the publisher, Worthy Publishing, about the book. You can check out their twitter feed at @WorthyPub to hear about more Christian reading material. If you read
I, Saul
, I'd love to hear what you thought of it!
One of the Best-Selling Novelists of All Time JERRY B. JENKINS Releases Riveting New Thriller
"Jenkins is a consummate novelist; his plotting is nicely sneaky, his dialogue crackling."
NASHVILLE, Tenn., July 23, 2013—
Jerry Jenkins's novels have sold more than 70 million copies, qualifying him as one of the best-selling novelists of all time. In his new release, I, Saul (Worthy Publishing, Aug. 27, 2013), Jenkins presents his latest masterpiece: a compelling international thriller that catapults readers from present-day Texas to a dank Roman dungeon in A.D. 67, then down the dusty roads of ancient Israel, Asia, and back to Rome.
An adventurous seminary professor, Augustine Knox, is drawn into a deadly race to save priceless parchments from antiquities thieves, and discovers a two-thousand-year-old connection with another who faced death for the sake of the truth. I, Saul consists of two riveting adventures in one as readers are transported between the stories of Augustine Knox and the man who would become the Apostle Paul.
I, Saul
will keep readers turning pages as it offers new insight into the fiery early days of Christianity when Saul of Tarsus vowed to put an end to the new sect, whatever the cost. A fast-paced story filled with political intrigue, mystery, and rich historical detail, I, Saul is the thrilling tale of loyal friendships tested by life-or-death quests, set two millennia apart. With this new work, Jenkins again delivers the sort of novel that has made him a household name.
Jenkins artfully depicts biblical times and characters, relying heavily on research and expertise provided by noted pastor and biblical scholar, Dr. James S. MacDonald.
Jerry B. Jenkins's novels have sold more than 70 million copies, including the phenomenal mega-best-selling Left Behind series. Twenty of his books have reached the New York Times best-seller list, including seven that debuted at number one, as well as the USA Today, Publishers Weekly, and Wall Street Journal best-seller lists. Jenkins has been featured on the cover of Newsweek magazine. Jerry and his wife, Dianna, live in Colorado.
Worthy Publishing Group
(www.worthypublishing.com) is a privately held, independent voice in Christian and inspirational publishing, based in Nashville, Tennessee, comprised of three divisions. Worthy Books publishes a boutique list of trade titles across a broad spectrum of genres, including current events, biography, fiction, devotionals, spiritual and personal growth, and specialized Bibles. Ellie Claire is a line of gift and paper expressions, and Freeman-Smith is a value-priced, impulse book imprint.
*I received this book from the publisher for free in the hope that I would review it honestly on my blog. Regardless, I only review books I enjoyed. I don't believe in passing on negative reviews. I am disclosing this in accordance with the Federal Trade Commission's
16 CFR, Part 255
: "Guides Concerning the Use of Endorsements and Testimonials in Advertising.