One of the highlights of my summer was our trip to Chicago for vacation and for the American Library Association annual conference. Publishers graciously provided Advance Reader Copies (ARCs) of some of their upcoming books and I have been slowly working through my pile of these treasures. For the next couple weeks I'll be reviewing some of the books I picked up at ALA. If a book hasn't released yet, I'll post the release date in the review. Enjoy!!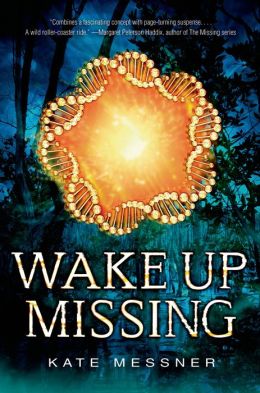 Cat fell out of a tree while bird watching, and it left her with post-concussion issues like debilitating headaches and confusion. But she's going to I-CAN for a revolutionary treatment. In the Florida Everglades with five other kids and the program stuff, far from her home and parents, Cat starts to suspect that the treatment at I-CAN is not what everyone thinks it is.
Great suspense/adventure story. It references science as well as historical figures like Einstein and Edison, but not in a heavy handed way. The author includes information on websites kids can go to for more information on the science and history portions of the story. I would recommend this for kids in 4th grade and up. In fact, I already have my copy for the library on order. It should release on Tuesday, September 10th in stores and online.
4 out of 5 stars
No AR rating at this time