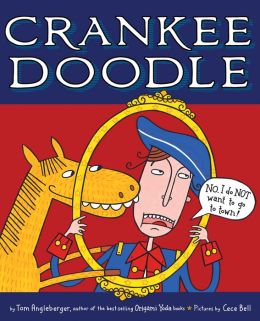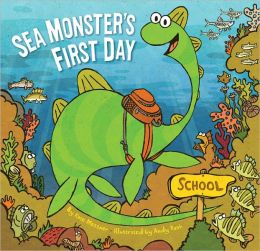 Two great picture books for the new school year!!
Crankee Doodle
is the story of Yankee Doodle and his horse talking about making a trip to town. Yankee Doodle is irritable and uncooperative while the horse is sweet and longsuffering, suggesting they go to town and maybe buy a feather for Yankee Doodle's hat. The whole thing is a hoot! I can't wait to share this with students. We'll be singing the Yankee Doodle song for days afterwards! This book is written by
Tom Angleberger
, the author of the Origami Yoda books and it is illustrated by his wife, Cece Bell.
Sea Monster's First Day
is a sweet first day of school story starring Ernest the sea monster. Ernest, like most new students, is eager to fit in and find his way in a new place, and he triumphs with a good dose of imagination and a good attitude. This book is written by
Kate Messner
, the author of
Capture the Flag.
These will both be books I am sharing with students early in the school year - I can't wait! Both of these picture books are written by authors my students already love.
4 out of 5 stars for both
AR reading level for both is 2.4