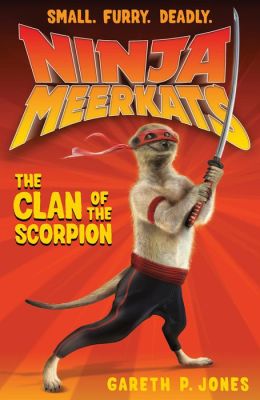 A tiger with a roar that can hypnotize anyone who hears her has gone missing from the Hong Kong zoo. The Ninja Meerkats are on the case, and they soon find themselves fighting their old nemesis, The Ringmaster. The Meerkats are Jet (the impulsive fighter), Chuck (the leader), Donnie (the brains), and Bruce (the brawn).
This was a fun book - had a Teenage Mutant Ninja Turtles feel to it with the personalities of the meerkats and their sensei. Lots of fun puns and one liners would make this a great read-aloud. I only had books one and two (
The Eye of the Monkey,
4.9 reading level) in the library at school for a few weeks before summer break, but they were routinely checked out. The kids agreed with the comparison to TMNT. Books 3 and 4 are out now, too, with two more coming in October.
4 out of 5 stars
AR reading level of 4.7
Recommended for: Fans of TMNT and/or Lego Ninjago stories. I like this series for my first through third graders who are reading above grade level as well as for my older elementary students.