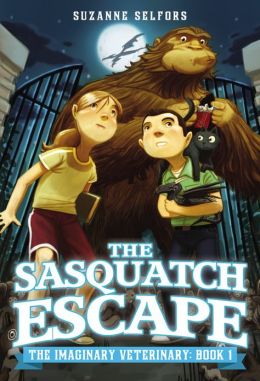 Ben is stuck living with his grandfather over the summer while his parents work out "their differences." Ben's grandpa lives in a run down old town where the big excitement is pudding day at the senior center. Ben is sure this summer will be a total waste. But then he finds the dragon.
Buttonville may seem like a boring old town, but someone is using the closed button factory as a hospital for mythical animals. And Ben lets a huge, hairy sasquatch loose in the town. He'll have to track it down with the help of his new friend Pearl before the local busy-bodies catch on to what's really going on. This was a fun story and a great beginning to a new series.
3.5 out of 5 stars
No AR reading level yet.
Recommended for: fans of fantasy stories and fantasy creatures, fans of Suzanne Selfors' other books (like the Smells Like Dog series).