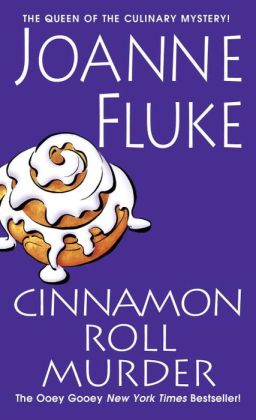 [I received a review copy of this book from the publisher,
Kensington
.]
This is book 15 in the Hannah Swensen Mystery series. In this story, a jazz pianist is injured in a bus accident. While he is in the hospital recuperating, he is killed and Hannah and her sisters - and mother - are on the case. The pianist wasn't who he seemed to be, so Hannah has to figure out who he really was in order to figure out who wanted him dead. At the same time, she is determined to figure out if her ex-boyfriend's fiancee is who she claims to be as well.
I am several books behind in the series, but it was easy to get caught up. I figured out the mystery before the end, but the motives weren't clear to me until the final reveal, keeping the mystery portion satisfying. Hannah and her sisters are great fun and I enjoyed spending a few hours with them while reading this novel. The recipes were even fun to read - with little asides and commentary - and sound delicious. I was only lost for a moment on Hannah's romantic situation because I have missed the last three books or so, but it didn't impact my enjoyment of the book. In fact, I will probably enjoy those earlier books even more now that I have read this one and know how some things are resolved. This is a great series with wonderful characters - people I would happily hang out with in real life.
4 out of 5 stars
Recommended for: fans of the series, cozy mystery fans, fans of cooking/recipe stories