Tomorrow I will be hosting a blog tour from author Hilary McKay.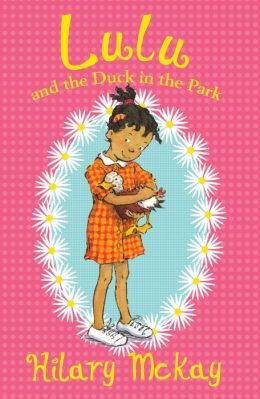 Ms McKay is the author of the Lulu series. I read this book from our book fair. It was a sweet story about a girl named Lulu and her tremendous and infamous love of animals of all kinds. Lulu comes across one safe duck egg at the park after all the others have been trampled by some leash-less dogs. Lulu knows she has to do whatever she can to save the duck inside. (AR reading level of 4.2)
Come back by tomorrow and read what Ms. McKay has to share about the writing process.
Happy Easter!!