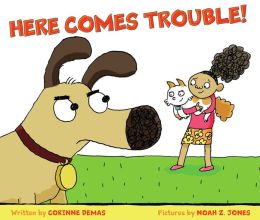 Toby the dog can not stand cats! Especially Pandora, the snooty cat next door. When Pandora stays with Toby's family for awhile, the animals get into all sorts of trouble. Will they ever learn to get along and become friends?
Cute chapter book for Toby, the star of
Always in Trouble
. Kids who enjoy animal stories will get a kick out of Toby and Pandora. I bought this book as part of a preview pack of books from Scholastic for our upcoming spring book fair.
3 out of 5 stars
No AR rating yet