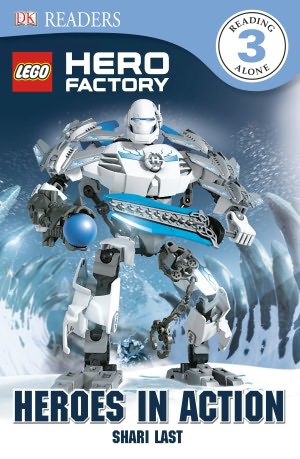 [
Guest post by "Steve Rodgers"
]
Lego Hero Factory is a toy series that is like Bionicles, but it has it's own story line (
there have been some TV episodes in the past
). This book describes the heroes made at the Makuhero Factory and about a breakout from the factory. The factory is the base for the heroes and some of the villains are kept there in holding cells. This book describes when all the villains broke out at one time and how each hero captures his/her assigned villain.
I give this book 4.5 out of 5 stars because I really like Hero Factory. There's great action and descriptions of the villains and the heroes
AR level of 5.6
I recommend this book to kids in second grade and higher, especially kids who already like Hero Factory.