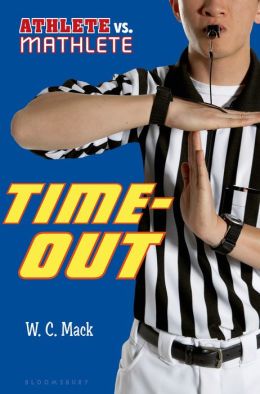 Owen would rather go to basketball camp than go on the annual family Spring Break trip, even if he has to manipulate his family to get what he wants. Since his twin, Russell, bombed at his Masters of the Mind competition (and even threw up on the competition), he's withdrawn from everything. Owen convinces his folks that camp will help Russ bounce back. But there's only one spot left for the basketball camp... Surely Russ won't care if he goes to a multi-sport camp instead so Owen can go the camp he wants. Everybody wins, right?
This
series
, told from the perspective of both twins, is great for exploring themes like teamwork, friendship, and family. The first two books focused a lot on issues of identity, too. This book adds the theme of responding to failure. The book really clicked for me when Russ says, "No, this camp was going to be a series of failures, one after another." After his huge failure, this camp is going to force him to face that experience and decide what he's going to do about it. This could be a great classroom read-aloud with opportunities to talk about perseverance and responding to failure as well as talking about the differences between the two main characters.
Owen is a self-centered jerk for blocks of this story. When he starts to get some personal insight, it doesn't last long. He has to keep learning his lessons over and over. Russell is a more likeable character and is a great balance to Owen. Both boys get to learn a lot in this book and watching that evolution is a lot of fun.
5 out of 5 stars.
No AR level at the time of this writing.