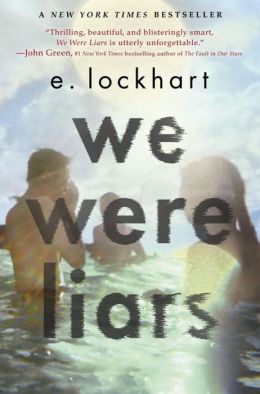 The liars - Cady, Mirren, Johnny and Gat. Cousins. Friends. Summering together every year on the family's private island. Until "summer fifteen" when everything changed. Cady can't remember what happened - only that she had an accident and has a traumatic brain injury that gives her debilitating migraines. But now, she wants to know what really happened.
Wow. This isn't my usual style of book. Some of the writing and descriptions were more figurative and flowery than I usually read. The family dynamics in the story were captivating - great love, manipulation, keeping up appearances, drinking to excess. I don't want to say much more than "wow" because this is a story that needs to be experienced first hand and not spoiled for maximum enjoyment. I will say that I had read that the ending would be stunning, so I was trying to guess the ending - solve it like a mystery. But I never came close to the truth in my guessing.
4 out of 5 stars
For teens/young adults/adults. Language, alcohol use.